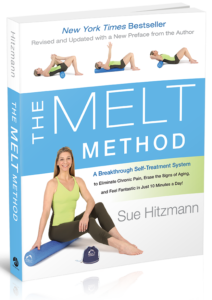 Introductory Workshop
The introductory workshop gives perspective MELTers a broad overview of the MELT Method and a brief introduction to some of the moves. It is the perfect opportunity to learn more about MELT before committing to a multi-week course.  The Hand and Foot Introductory Workshop emphasizes the Hand and Foot Treatments using the large soft treatment ball, whereas the Introductory Workshop emphasizes and uses both Hand and Foot Treatments and Soft Roller Treatments and uses the large soft treatment ball and the soft roller.
See the Calendar for the upcoming Workshop schedule
---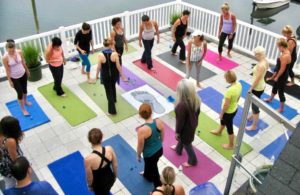 MELT Hand & Foot
This course introduces MELTers to the MELT Method and basic MELT concepts. Erase pain and tension in your hands, feet, neck, and low back brought on by everyday stress, overuse, and age. This simple self-treatment can make your whole body feel better. This course is great as an introduction to MELT or for MELTers who spend a lot of time on their feet and those suffering from arthritis, bunions, plantar fasciitis, and carpal tunnel syndrome.
See the Calendar for the upcoming class schedule
---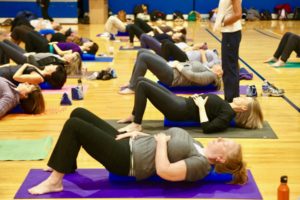 MELT Foam Roller incorporates a variety of direct and indirect techniques using a MELT soft foam roller and the MELT Hand and Foot Treatment balls. This unique hands-off Bodywork® approach is the first treatment that stimulates the techniques - and the results - of manual therapy. This course is for anyone with common health issues such as neck and low back pain, knee and hip pain, headaches, insomnia, digestive problems, and injuries. Although it is not required, it is recommended that MELTers complete the Hand & Foot Treatment before starting Foam Roller Level 1 as this course will contain some Hand & Foot moves.
See the Calendar for the upcoming class schedule
---
Private & Small Group Instruction
In addition to the above courses, I am also available for private and small group instruction, as well as,  wellness workshops and events. Please send me a message using the "Contact" page or reach out to me directly at BePainFreeWithTammy@gmail.com to inquire about these services.